Minecraft is more than just a game; it is a community. As the game stands the test of time, some players have made a name for themselves. They are some of the best Minecraft players, as their experience in the game has only improved their skills.
Watching them can teach you new tricks and be extremely entertaining. They learned the ropes and how to use the game to their advantage and rose through the ranks. You can learn a lot from the best Minecraft players, so stick around to find out who we picked for your top 10.
The best Minecraft players
We spent hours deciding who would sit at the top of the list and who would follow. Finally, after extensive research, we have compiled a ranked list of the best Minecraft players. So, without further ado, here are our top 10 best Minecraft players in 2022.
DanTDM is an all-around video gamer known for his Minecraft, Roblox and Pokemon videos on Youtube. According to Forbes, Daniel Robert Middleton, aka DanTDM, has over 26.2 million subscribers and is one of the highest paid YouTubers of 2017.
Although his fame may seem to stem from his commentary on the game, DanTDM is a highly regarded Minecraft player. He has gained experience by playing the games for years and learning from his huge fanbase.
2
Captain Sparklez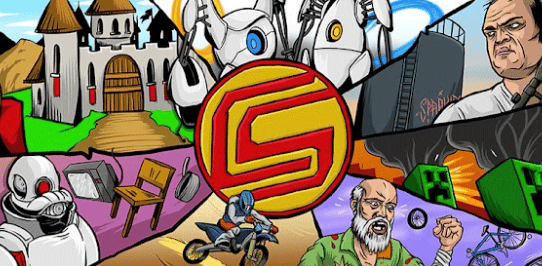 Jordan Maron aka CaptainSparklez is undoubtedly one of the best Minecraft players in 2022. His content spans from Let's Play genres to Reaction genres which helps him reach a wider audience. Besides Minecraft, CaptainSparklez is a Youtuber, Streamer and Musician.
He is well known for his Minecraft animated music videos such as "Take Back the Night" and his own Fallen Kingdom server based on one of his music videos.
CaptainSparklez's skills and popularity put him at number two on our list.
3
Dream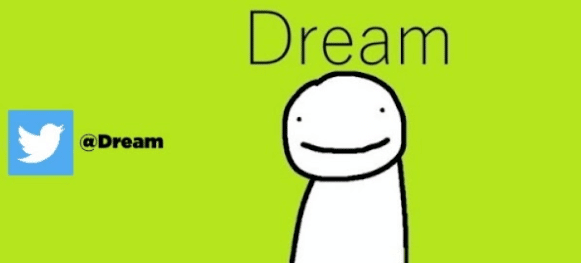 Dream is a Minecraft gamer known for his Manhunt series and other achievements in the Youtuber community. He won the Game Award for Content Creator of the Year in 2021 and has over 30.7 million Youtuber subscribers. What puts Dream at the top of this list is his PvP skills, as he consistently wins 1v5 matches.
In October 2022, Dream revealed his face for the first time since he launched Youtube in 2014. Although it did not affect his ranking, his face reveal was covered by major media platforms such as CNN.
4
PrestonPlayz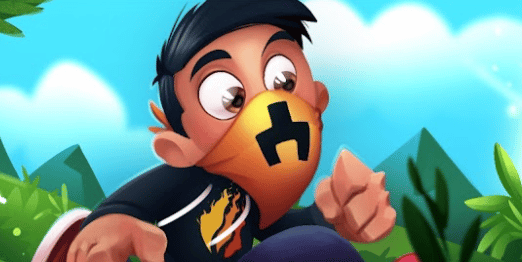 With over 7 years of gaming experience, PrestonPlayz is an expert in Minecraft game modes such as survival and sky blocking. Preston has a large fanbase on Youtube with 13.1 million subscribers and a streaming fanbase of over 1 million subscribers on Twitch.
In addition to Minecraft, Preston plays Roblox, Fortnite, and Among Us. He excels in the PvP aspects of these games but ranks higher on our list due to his versatility and wide range of videos on his Youtube channel.
5
xNestorio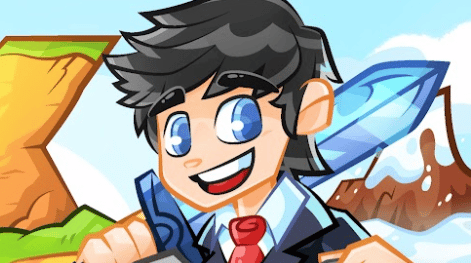 xNestorio is a Minecraft player you may not have heard of. Their most popular Youtube videos include trends like "Minecraft but you can film anything" or "Minecraft but you're getting old". However, aside from these buzzwords, xNestorio has a few PvP skills up its sleeve.
His favorite weapons are the bow, the fishing rod and the sword. These allow him to shoot enemies from a distance, grapple them closer, and strike them with his sword. His style of play ranks him number five on our list.
6
Grape Apple Compote
When it comes to alternate weapons, Grapeapplesauce (Grape) takes the cake. Sean, YouTube and American Minecrafter, made a name for himself after winning several PvP events on a server called the Cube. His use of the fishing rod in combat sets him apart from other players. Plus, its Hunger Games series is excellent.
These factors combined make Grapeapplesauce one of the best Minecraft players in 2022. Grape also posts comments on Minecraft videos and is super entertaining. It is worth going to his Youtube channel and watching his videos.
seven
SethBling

Choosing the best Minecraft players is difficult because there are so many different factors to consider. However, after looking at PvP, run speed, and more, it's impossible not to recognize players for their redstone skills. Without a doubt, SethBling is one of the best Redstone mechanics we've ever seen.
Additionally, he is exceptionally well-known for his card-making abilities. He created custom map gameplay such as Vech's Race for Wool. On his YouTube channel, you can also find videos of minigames and contraptions he has created.
8
AntVenom
AntVenom made a name for themselves after winning the first three Minecraft Survival Games. Since then, AntVenom (Taylor Harris) has been noted as one of the best players. His "Find A Golden Apple" series was a huge hit which involved trying to find a golden apple in a dungeon.
He also plays modded Minecraft, and one of his most popular series in Minecraft is his Aether series of mods. However, AntVenom has stopped posting playthrough videos and now focuses on creating content regarding the game's core mechanics and trying to break Minecraft.
9
UnspeakableGaming
Nathan "UnspeakableGaming" has 11.4 million subscribers on his Youtube channel reacts and posts content such as challenges, quirks and other Minecraft related videos. He has seen massive growth by beating challenges, proving himself to be one of the best players in Minecraft.
With more than 6 years of gaming experience, he built his career on Youtube. It now has eight other channels that cover a variety of game modes and themes.
ten
Huawei
Last on our list is another American Minecrafter known for his achievements in Minecraft Hungers Games and their UHC series. It is extremely popular among the PvP community and has even released its own PvP texture pack.
On his channel, you can find videos about Valorant, osu! and rare Minecraft gameplay. He has over 900 videos to browse and recently hit the 500,000 subscriber mark.
How we choose the best Minecraft players
Selecting the best Minecraft players is no small feat. There are many factors to consider such as their community, their physical gaming skills, the game mode they are playing and their presence on Youtube.
We've ranked our top 10 Minecraft players based on their Minecraft followers and achievements. Additionally, we looked at the game modes they play and the skills they have. For example, we not only looked at PvP players, but also sprinters and parkour players.
After careful consideration, we have compiled the list above. We would love to hear your opinions and who you think is the best player. Let us know in the comments below or on Twitter.