What do you want to know
Minecraft Dungeons is a dungeon-crawler ARPG from Microsoft, Mojang, and Double Eleven.
During Minecon Live, Microsoft unveiled the game's next big update, dubbed The Cloudy Climb.
The Cloudy Climb is part of a new free seasonal adventure initiative, adding new features and content.
The Cloudy Climb update is coming to Minecraft Dungeons in December 2021.
During Minecraft Live today, Microsoft, Mojang Studios, and Double Eleven unveiled the latest major update to Minecraft Dungeons.
Minecraft Dungeons is a Diablo-style dungeon crawler game where you and up to four friends can battle through a wide variety of Minecraft-inspired terrains. From haunted tombs to jungle forests, Minecraft Dungeons offers a wide variety of content, suitable for different playstyles and skill levels.
Minecraft Dungeons has been criticized in the past for its relative lack of ongoing endgame content. The developers behind the game have worked hard to fix this, adding various challenges and systems to complement the content already on offer. At Minecon, they announced the game was taking another step forward.
The next big Minecraft Dungeons update is called The Cloudy Climb, and it will be free as part of a new seasonal adventure system. The Cloudy Climb adds a new single-player dungeon area called The Tower, where players start with a blank character and progress through predefined rooms and events choosing different upgrades as they go. The layout should look familiar to players of games like HADES. Layouts will change every two weeks, giving players new challenges to complete.
Seasonal Adventures also add another dimension to the game, giving you ongoing rewards from an all-new Adventure Hub, found in Camp. For completing challenges, participating in The Tower, or simply playing the game, you will earn Adventure Points, which can be spent on a variety of seasonal cosmetic rewards and currencies. There will also be a paid premium Adventure Pass, but it will only feature cosmetic items, avoiding pay2win gameplay.
Microsoft says The Cloudy Climb will drop around the end of 2021 during the holiday season for every Minecraft Dungeons platform. Minecraft Dungeons is available now on Xbox Game Pass for Xbox, PC, and cloud consoles, as well as retail versions for Steam, PlayStation, and Nintendo Switch.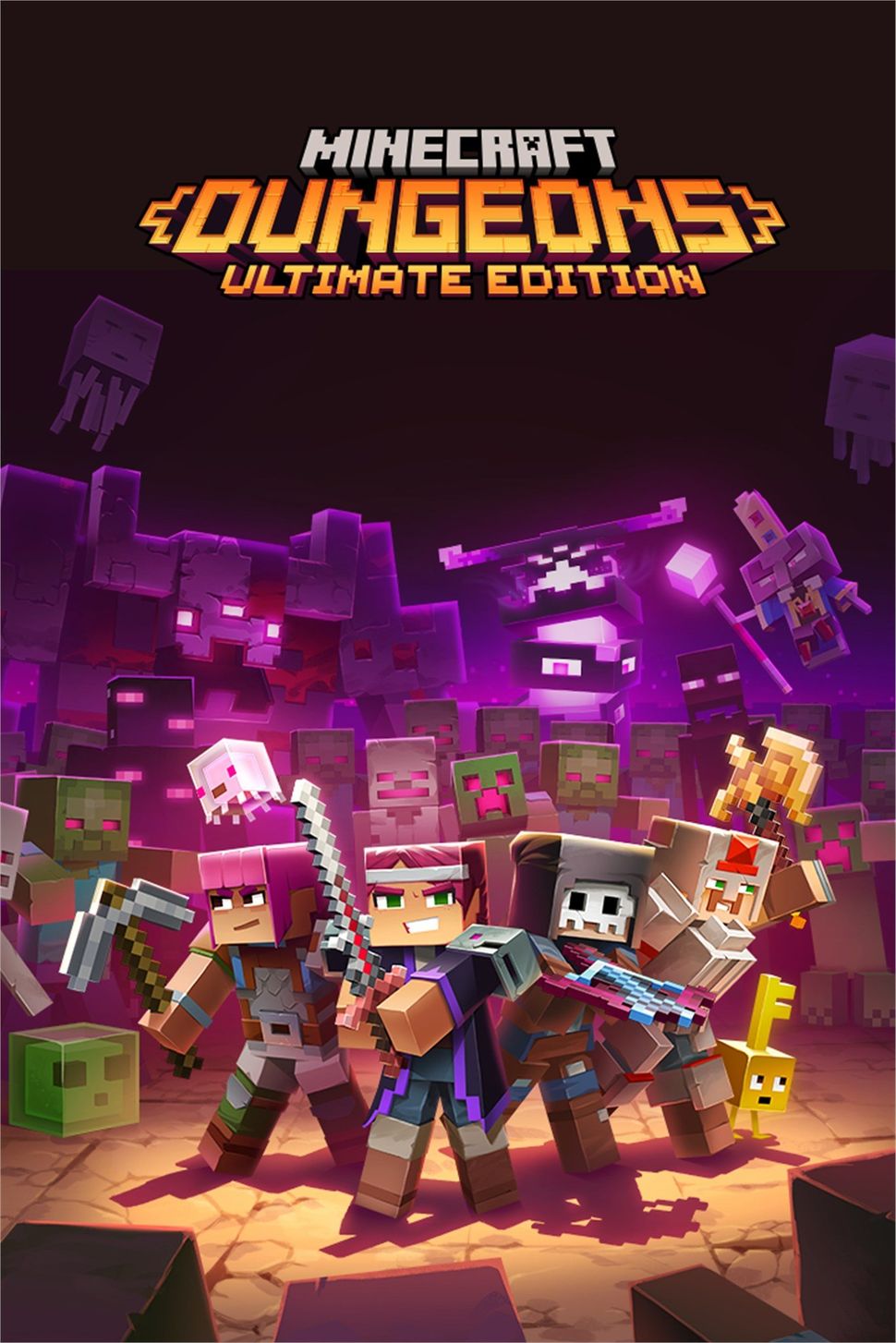 Ultimate collection
Minecraft Dungeons Ultimate Edition
Everything Dungeons and more.
Minecraft Dungeons has released a ridiculous amount of content since launch, and now players can access it all at once with Minecraft Dungeons Ultimate Edition, a value-driven bundle that includes the base game, all six DLC expansions released up to 'now. , and the Hero Pass DLC. If you already own Minecraft Dungeons, you can also get the Ultimate Edition add-on for all DLCs.